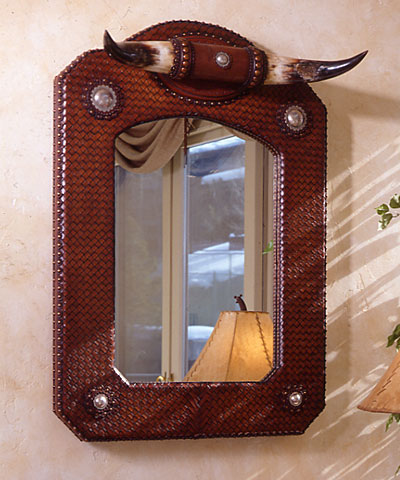 Braided Leather Mirror
with or without Horns
Horns not your style?
Consider adorning the top with a high relief oval of your ranch brand, or a stunning 3" antique Sterling concho, backed with hand cut leather rosettes in the style of Spanish saddle makers.
Exquisite basket-weave, braided leather mirror frame with horn detail at top.
Various sizes can accommodate a set of Texas long horns.
Additional conchos can accent the corners
Excellent for any room with a Western or Native theme.
Custom sizes in vertical (shown) or horizontal format are available.
Comes with custom hanging system and beveled mirror .
Click image for larger detail.